Dear Ruth, 
Your last letter was impressively thorough. Thank you for being so transparent. I feel like I got to see a different aspect of you. When juxtaposed with Elise and both of your preferences and likes/dislikes, it shed a light on your personality. I can tell you are the hopeless romantic always seeking The One, in love with love. 
I made my ex-bae Jayne read your letter because I can see her in your words. She also has moved from one relationship to the next and seeks that attachment. She's optimistic and devoted like you. With this need for romance and sweetness and coming home to someone's arms….etcetera. Novela stuff. 
I thought some of your incompatibilities with Elise reflected Jayne and I's problems. My favorite was the one with the statement "People are doing their best". No. they're not dude. People are trying to get the most gain with the least resource investment in every possible situation. I am naturally distrustful, you seem naturally forgiving. Jayne is like that too. You two would get along. 
In this episode of my forever alone life, I have to say I am surprisingly well. I am not healed and I am not "over it" but I am okay. And I am happy to say I owe it 90% of it to my friends and 10% to myself. My friends have been so incredibly supportive. Jayne showed up here the same day to watch me cry. Another friend, Pixie stayed with me a few times because I just cried and cried some more. My friend Erin crafts with me (I knit, she chrochets) and we have been out to the museum and stuff lately. Even friends in New York City and Barranquilla have been always checking on me and asking how my heart is. I just feel so loved and cared for. 
I have been keeping busy. I am getting used to my new job and I am trying to work out (aka go for walk) when I come home. Trying to take care of myself and my dog takes a lot of energy so during the day I am all on ME mode.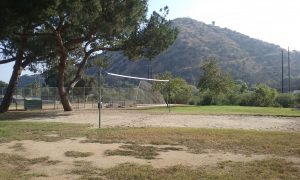 Night time is another story. At night I miss Trace so hard. I have mental images of their eyes, looking at me with this depth as if they could read my mind. I miss the way they smell and this delicate way in which they held me. I miss having someone to say good morning and good night too. I am sad that all the dreams and illusions I had for us have gone down the drain with one quick flush. 
But I am also relieved. I feel freed from my own feelings. I don't have to walk on eggshells, afraid to say the wrong thing. I get to be my wonderful self 24/7. Because my feelings were stronger I felt at a disadvantage. I was afraid to upset them because a fight could mean the end and I knew that ending was going to be easier for them. I am not proud of myself. I was playing this little bitch role that does not fit me. I saw all the signs but was too weak and coward to address the rotting of our bond. I did not want to accept it. I knew the wave of pain was gonna kill me. 
And it did. But I resurrected. 
I am focusing on being grateful for the short time I had them. I thank the universe because I was lucky enough to love this beautiful prince, to hold them and care for them. I got to kiss them, I got to call them mine. I learned from them. I am grateful for that. In the words of Alejandro Sanz "Ya no me importa si me quisiste por que en mis sueños yo te tuve. Ademas hay gente que no consigues olvidar jamas, no importa el tiempo que eso dure". (It's from a song called Eso) 
There are so many positive changes happening in my life after these last two difficult years in California. I finally have a good place to live, a job I wanted and friends. I cannot help but to count this break up like one more blessing. 
Last weekend, I tried reaching a hand to Trace and it was a disaster. We definitely speak different languages too and my attempt to get them to talk to me came off all blamy and shit. It hurt to realize that I am not in a position to listen to them objectively or be gentle. I considered a friendship for a hot second when my heart kept insisting that it did not want to lose them fully. But I lost them. Forever. It's done.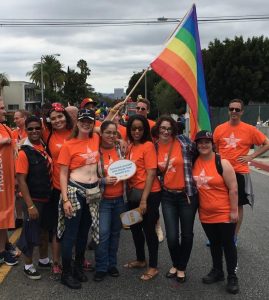 Today was Gay Pride in Los Angeles. I marched in the parade with some friends, it was really amazing seeing all the homos unite. 
Since, I am now on post-break up forever alone mode. Which usually translate into extreme ME MODE. It's perfect. I have been going out more, getting ready for summer, working out. I am a better person when I am alone. When my priority is myself, I do so much better. 
I am going to a short vacay this week and I am going to see Blondie. Can we call her Cory? I am finding Blondie condescending. I got to tell you that story one day. I am excited to travel and I am excited to see her. I considered canceling this trip because I want to be alone for at least 3 months, but like I only see her once maybe twice a year AND I have not had vacation in a while. I deserve fun and a break up should not take that away from me. 
I wonder why our lives are so parallel Ruth, why we continue to experience similar things with the weirdest timings.
What is your forever alone plan? Are you whoring out yet? (you know that post break up face when you wanna fuck around?) Have you thought about how long you want to stay single for? How is it going in the apartment alone? 
Sending you all the love and all the strength
Happy Pride 2016! My heart goes to Orlando. 
Love, 
Nora