Dear Nora,
Ok, ok. I get it. You're giving me a taste of my own medicine, waiting weeks and weeks to reply. It is not fun at all… I am in suspense woman! But for real, I know you're super busy with all your new life stuff in Philly. I hope you are doing well and school is captivating and your heart is full and Toby is feeling ok these days.
I am writing you again because I can't keep my shit together long enough to wait for a response.
This week I have found myself wishing that I was a polyamorous fairy like you. I feel like life would be so much easier if I didn't feel compelled to commit to being with one person. And that when I found a really wonderful human who didn't happen to be "it" for me I could still date them in good conscience.
But alas, my monogamous heart will not yield. And I hold on to hope that the person is still to come, but I am so discouraged, my friend.  I am getting too old to date just to date. Actually I don't think I've ever really been good at that. ("We date to mate" was the mantra at my Christian college and unfortunately that seems to have stuck with me).
My gut weighed in at about 2 months with Hannah. Before I felt ready, it's infuriating nuisance of a voice spoke up and informed me that as delightful as I found her to be, Hannah was not my match. Anxiety started to build as I recognized this, and she sensed something was off, so there was no point in putting it off the wretched conversation. We were both extremely frustrated with my gut and I cried more than you might guess a person in a two month casual dating situation would. But I had really grown to care about her, so much. And have known her for almost a year at this point. And most importantly, I want to keep her in my life. Once again, I have hopes of a friendship remaining after the pain has subsided.  It's so hard to let go.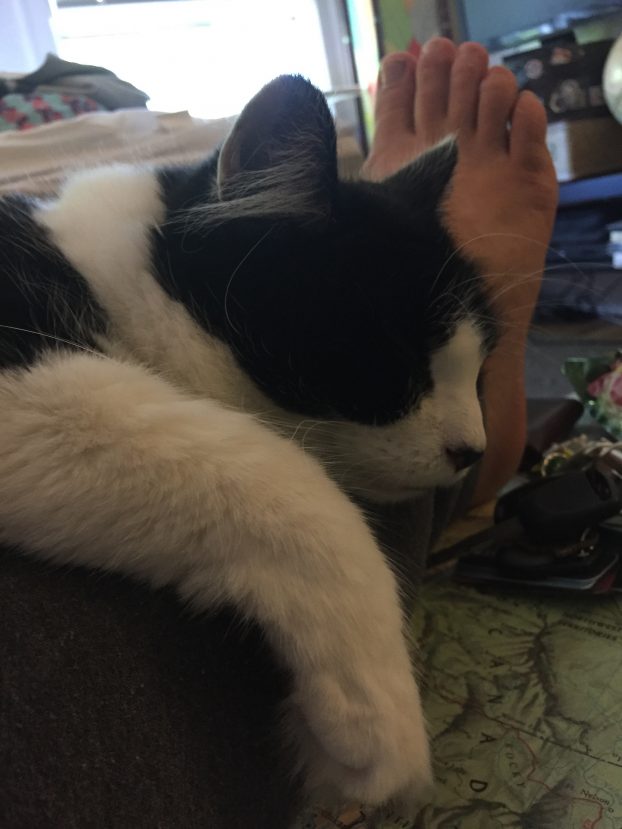 You know what we're never taught when we're told fairytales and love stories as children? That before prince charming, the princess may date some really great guys. That is never in the plot line. She's either alone until she meets the one, or she dates someone awful and then meets the prince who is night-and-day-contrast, no-contest, way better. But real life is not often black and white like that. It is gray. And real life is Hannah's and Lily's and the most kind and beautiful souls I could ask for, treating me like a queen, and me having to move forward with a blind faith that when I meet the one I'm going to rest my heart with my gut will provide a confirmation, not a protest.
And so, I continue to trust my gut. God knows fucking why. But I don't feel I really have much of a choice. I can't live opposed to what I feel instinctively, can I? I've tried that and then the truth still kicks me in the ass.
It feels like the more I trust my gut, the more in tune with it I am becoming…

Being human is weird.
Back to square one. Back to forever alone.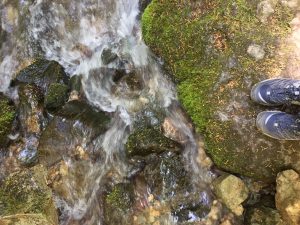 I've been playing the lyrics to this song Lily introduced to me over and over again in my head:
I know I'm no doctor but if I was guessing I'd say it was just growing pains
And painful as growing is we can't forget it's our ticket to taking the reins
And we'll all be okay, we'll be okay
Dusty trails can lead you to a golden road, I've been told
…
It's all in the manual that we've been writing, a future instructional guide
If we skip to add to our pre-fulfilled dreams, we'd be lost without our own advice
We'll be alright, we'll be alright
Dusty trails can lead you to a golden road, I've been told
…
My heart is tired. I am spending lots of time in nature this summer to restore it. I am talking to my sisters and reading books and snuggling Magpie and continuing on this dusty trail.
Tell me something encouraging. Have you met your Anita Blake? Have good things and people been appearing in your life?