Dear Ruth:
I die of waiting when I don't hear from you. 
Our weekend together was so magical. Your Merengue moves are on point. I loved welcoming you into my life and my home. Toby definitely enjoyed having an extra petter.  I am happy to report your gardening skills are wonderful and all the plants are indeed still alive (and growing!!). The moss seeds I sprinkled everywhere are starting to grow too.  Here' some proof: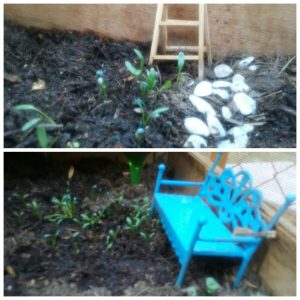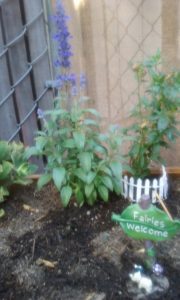 Now when I tend to my garden, I remember our morning there among laughter and dirt. 
I am also still in awe that I met you. That you are in fact a real human, a sexy beautiful tender human. You are so much softer than I thought possible. The cuddles, the tears, the quiet fun. I see why you get the feels so fast and why some people may not appreciate the kindness of your soul. 
Well, I DO! And in an ideal world in which I don't need to be a doctor and you are not monogamous, I would fly out to Portland, fall in love with you and marry you. But this is the real world, and I need to go back east to my real life and resume my education.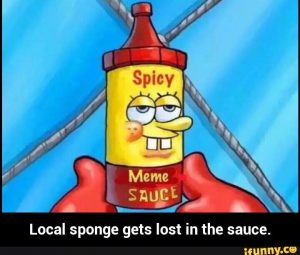 When it comes to your love life, I am glad you have reached a comfortable place with Sam and I pray to all the gods that you don't get lost in the sauce. A little bit of sauce makes Pizza, too much sauce makes a mess. Just keep your feelings at a pizza level and have fun with yourself as yourself. After meeting you I can see why you get lost in the sauce so quickly though. You are very easy to love. You are so soft you are almost fluid, shaping yourself around others. This is both the best and the worst of you, I don't know how you do it. 
I, being the jaded bitch I am on the regular, find myself friendless and loving it. The day that you left I had a conflict with Pixie over her violating my boundaries. She dd not take it well. She blamed me for her self-harm, her suicidal ideation, her misery, basically her entire cocktail of mental illness is my fault. She decided to stop being my friend after that day because I have no compassion and I kick people when they are down. None of the above is true but those were the reasons she gave me.
 The reasons I find true is that I gave her an ultimatum that if things did not change for her by December I could not be her friend. Apparently that's a bitch move. In my book, this is a self protective move. She took a lot of my time and energy and refuses to put any work into her recovery. I am a high functioning mentally ill person who will drag her ass out of bed to go to work, who has survived 13 years without a family in a foreign country, who has been left by people over and over and have had to pick myself up. I have limited chances to give. 
Pixie needs a lot more help than she's getting. We had to put her in the psych ward in May and that was not enough of a wake up call for her to seek recovery. That's her problem, not mine. MY problem is that I cannot be a bystander. I refuse to have people around me that are drowning and just let them drown, OMG no I have to do something. And when I throw them a rope and they pull me in (instead of pulling themselves out), I have no choice but to let go of the rope, and save myself. 
She accepted none of the responsibility for the conflict that triggered the break up and by the time she said she was out, I had been out. She then proceeded to text EVERYONE we know in common and inform them what a bitch I am. Uhhhh my friends bitch MINE!!! GTFOH!!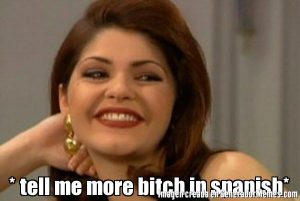 Jayne, also happened to dump me because she was too jealous. Remember her tantrum at the beach? Finally accepted she's not over me. She and Pixie probs have a "hate Nora" club, and will most likely start a  "no personal responsibility whatsoever" society soon. I was ready for this break up too, because I could not stand the way she completely abandoned Erin (who basically saved her from homelessness) when Erin's grandfather was diagnosed with cancer. Jayne is completely unable to stay in a situation that makes her in any way uncomfortable Her comfort is her sole motivation, she leaves at the first sign of struggle, and just like Pixie takes and takes from people. 
On that note, I have been in a really weird mood. Key and Princess have been the bestests at giving me space and respecting my weirdness. I met this girl from meet-up and thought we could be friends but no. I have only met her once and she was asking me to host a meet up for her, I said no to that and she trippin'. BYYYEEEEE
This weekend I realized I dont want to make friends. I dont want to hang out with people. I have so much more fun with myself and by myself. I missed July when everything was about me, when I was focused on my needs and recovering from Trace. I miss ME time and puzzles. I think after having so many relationships that were draining me of my soul, I am finally replenishing my spiritual vitamins. 
I am mostly happy. I have been sleeping a lot and cooking a lot. Taking it easy and being free of anyone else's needs. I miss Cory a lot. This is my only source of sadness. I would not even mind waiting a year to start medical school if it did not mean waiting a year to be near her. 
On the medical school front, I am sitting on dead silence. I mean, the bottom of the abyss in a canyon in Mars  silence: NOTHING. No news is good news. I have not gotten any interviews but also no rejections, which means I am still being considered. THANK GAIA. I am also gaining more trust at work which makes me extremely happy. 
I must now go and finish making my new shaving cream. I've been having lots of problems from shaving (ingrown hair, bumps, itch) and I think it's time to switch to nature's way. 
Please stay focused on yourself, and keep writing me letters so I don't die.
Love, 
Nora
PS: This came right on time. Everyone should think like you 🙂 I LOVE IT. It was a very well timed, very relevant surprised. You get me.